Odwiedzam bardzo często Korę Południową, więc mogę stwierdzić, że różnica kulturowa jest bardzo duża i to nie tylko na tle Europy. Korea wyróżnia się też bardzo na tle samej Azji, ale sprawia to tylko, że jeszcze bardziej chce Wam pokazać kulturę tego kraju.
Dziś zaprezentuje Wam kilka rzeczy, które są nielegalne w Korei:
Hazard –  Pomimo tego, że wiele celebrytów takich jak Kim Soo Hyun, czy Lee Min Ho reklamują kasyna to tak naprawdę obywatel Korei nie może grać w gry w kasynach czy w pokera. Mogą jedynie to robić w tak zwanych ,,podziemiach" albo za granicą. Z kasyn czy innych domów gier mogą korzystać jednie cudzoziemcy.
2. Posiadanie broni palnej –  Myślicie pewnie, że w wielu krajach nie można posiadać broni palnej bez odpowiedniej licencji. W Korei posiadanie broni palnej jest praktycznie niemożliwe. Jest tylko kilka przypadków, dzięki którym możesz uzyskać licencję. 
3. UBER – W 2014 roku Korea stała się pierwszym krajem, który zakazał swoim obywatelom korzystać z tej aplikacji. W związku z czym firma kompletnie wycofała się z ich rynku.
4. Tatuaże – W zasadzie nie tyle co sam ,,tatuaż" jest nielegalny, ale tatuator musi być licencjonowanym lekarzem, co naprawdę jest rzadkością gdziekolwiek na świecie. Jednak studia tatuażu nadal działają w Korei, ponieważ nikt tego nie sprawdza.
5. Twarz przestępcy jest publiczna – Jeśli oglądasz koreańskie wiadomości to w 99% przestępcy bedą zakrywać swoją twarz czapką ,maską i itp. Zakazane jest upublicznianie twarzy takiej osoby.
6. Wyciszone dźwięki aparatu komórkowego – Ma to zapobiec przestępstw na tle seksualnym, ale umówmy się, że przecież i tak nikt tego nie sprawdzi. Przeczytałam też kiedyś, że rząd chce zabronić produkcji telefonów z aparatem z tyłu.
7. Gry online – Dzieci poniżej 16 roku życia mają zakaz grania w gry wideo od 12 po południu do 6 rano na mocy ,,Ustawy o kopciuszku". Serwery do popularnych gier online są ograniczone dla graczy poniżej 16 lat w tych godzinach. Ponieważ gracze w Korei muszą zalogować się przy użyciu swojego numeru identyfikacyjnego rządu, okazało się to bardzo skuteczne.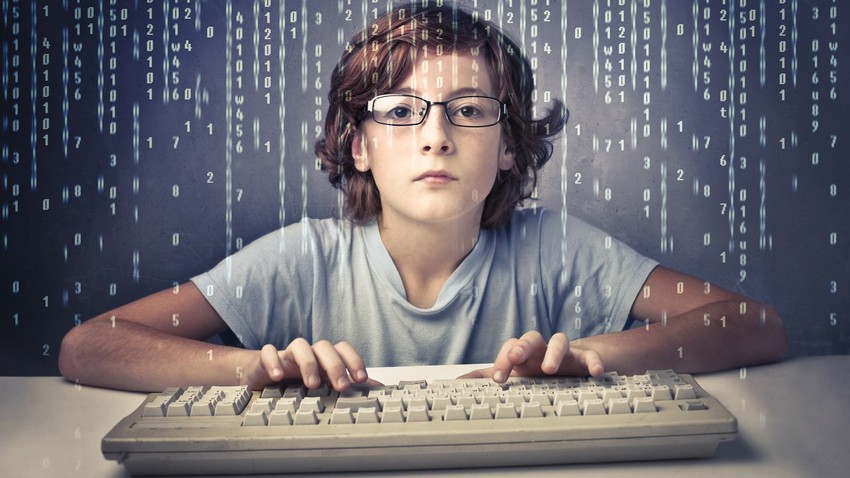 8. Palenie w miejscach publicznych – Podczas gdy palenie jest bardzo powszechne w Korei, palenie w większości miejsc publicznych jest nielegalne. Każdy, kto zostanie złapany na takim paleniu, będzie podlegał grzywnie w wysokości 100 000 KRW (340 zł).
9. Plucie – Chociaż może się zdarzyć, że wielu przypadkowych ludzi pluje na ulice w Seulu, publiczne plucie jest w rzeczywistości nielegalne i możesz zostać ukarany grzywną, jeśli zostaniesz złapany.
10. Pornografia – Tak jak w większości krajów. Rząd Korei na bieżąco blokuje takie strony.
11. Marihuana – Chociaż jest legalna w innych krajach, w tym w Kanadzie i niektórych stanach w Stanach Zjednoczonych, marihuana jest w Korei niezwykle zakazana. 
12. Lobbing – Lobby rządowe jest całkowicie nielegalne w Korei, co powinno pozwolić rządowi na swobodne prowadzenie interesów. Teoretycznie oznacza to, że każdy, w tym wszyscy politycy mają zakaz otrzymywania funduszy od korporacji lub organizacji zewnętrznych; realistycznie, firmy znalazły sposób na to, oferując politykom pracę po odejściu z urzędu. W związku z tym wszelkie próby lobbingu można po prostu zakwalifikować jako przekupstwo.
13. Sprzedawcy uliczni – Wierzcie lub nie, ale ta uprzejma staruszka sprzedająca ciastka ryżowe i zupę na ulicy łamie prawo. Od 2011r. prowadzenie stoiska ulicznego jest zakazane, a ostatnie prześladowania pokazały, że rząd nie ma zamiaru zmieniać zdania.
14. Psię mięso – Chociaż nie jest to całkowicie legalne, używanie psiego mięsa do konsumpcji leży w legalnej szarej strefie. Większość interpretacji prawa sprawia, że jest to nielegalne.
Edytor: Sophie
---
Zapraszamy również na Facebooka i Instagrama KLP, na których znajdziecie informacje o bieżących postach i nie tylko! Nie zapomnijcie też o naszym kanale na YouTube!